REQUEST A SWIMMING POOL INSTALL QUOTE
SEE WHAT OUR CLIENTS ARE SAYING
So what are you waiting for?
Start your weekends on Thursdays!
Please Visit our
Dodds Modern Living Showroom
For your Siding, Replacement Windows, and Roofing needs.
"Celebrating our 62 year of remodeling excellence."
WINTER STORE HOURS

Monday thru Friday: 9am to 4pm • Saturday: 9am to Noon
And, if that isnít enough
to prove to you that we are committed to improving your lifestyle of leisure and relaxation, The Pool People of Ohio will also open and close your pool for the first
2 YEARS
after installation! No one else in the business offers you such complete service, which promises a long-term relationship with us.
The Pool People of Ohio now offers you a complete line of the best models of inground pools
AND
includes a
FULL 2 YEAR warranty & services package
. We stand with our customers before, during, and most importantly, after the installation. We want you to enjoy your new inground swimming pool all year round! Every part is covered, and we guarantee a no hassle, no cost, no questions asked warranty for every swimming pool we install.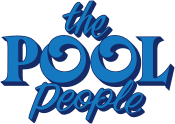 P: 740-654-4663
1514 Hubbard Drive
Lancaster, Ohio 43130
Copyright © 2004-2015 The Pool People of Ohio, All Rights Reserved
All trademarks are copyrighted of their respective owners
website by:
Concrete/Fiberglass Pools & Vinyl Lined Pools
Ask About our GREEN POOLS!
Save up to 90% on Electric Costs. See Details
Financing Available