Who can provide a top quality in-ground pool in just 5 days?


Over the past 30 years, many in-ground pool installers have come and gone from Central Ohio. One of a very select few have remained - "The Pool People". Our commitment to high quality pool construction techniques and service after the sale is the reason why. In fact, our installation process is so refined that
we can install most pools in just 5 days
. Your local swimming pool and spa company offering both Vinyl Liner, Concrete and Fiberglass pools.
VIEW OUR ONLINE STORE FOR QUICK PAY & GO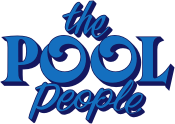 | | | | |
| | | | | |
Copyright © 2004-2013 The Pool People of Ohio, All Rights Reserved
All trademarks are copyrighted of their respective owners
website by:

contact us at 740-654-4663
Welcome to The Pool People
Concrete/Fiberglass Pools by
Vinyl Lined Pools by