Local Pool Supplies Store at The Pool People of Ohio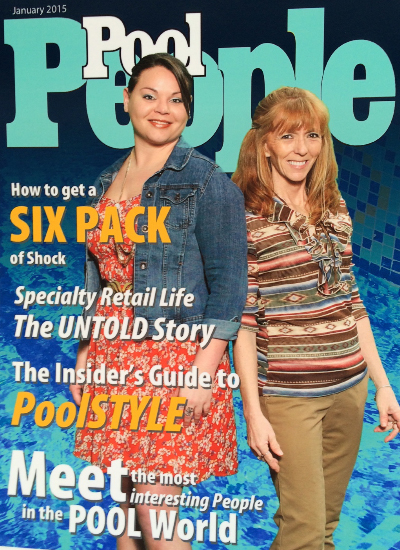 We Are Committed To Serving Your Needs - After We Build Your Pool!

Bring your problems Water to Us - 40+ years of combined experience, we can solve your pool problems.
Our trained staff can help with Pool Season® Chemicals offering immediate testing and such requests.
We Sell It All • Bring Your Problem Water To Us
Our Experts Are Why Pool Owners Buy From Us
Visit us on Columbus Street, Lancaster, Ohio for all your Pool Chemical Supplies

(store hours/location)
About Our Experts
We pride ourselves on being experts in pool care. Karen and Hannah attend seminars and chemical workshops annually to keep up with all the latest products to enhance our customer experience.

Spin Lab
On the cutting edge of water testing technology "LaMotte WaterLink Spin" is the most advanced system for wet chemistry testing ever developed. Speed and accuracy at the click of a mouse.

We offer this technology FREE to our customers. With every test we provide printout of your water chemistry and recommendations for improvement, all customized to your specific pool size and sanitation system.
Featured Spa Product
• E-Z Spa (learn more)

Spa Products
• Spa Pure
• Brilliance
Feature Pool Products
• Pool Season
• SeaKlear
• Baquacil
• Enjoy
• Chlorine
• E-Z Pool
Equipment and Replacement Parts
• Hayward
• Pentair
• Sta-Rite
• Raypak

Automatic Pool Cleaners
• Featuring "the Dolphin" (learn more)
- M200, M400, M500