The Truth About Pool Water Chemistry
Tips from Our Professionals
When it comes to pool chemicals, not all products are created equally.
High-quality products will ...
• Produce clearer, more swimmer-friendly water
• Save you time and money
• Help you protect your backyard investment.

We understand the convenience of one-stop shopping, but when it comes to pool chemicals, buying chemicals from big-box chain stores will likely result in a great deal of pool water chemistry headaches down the road.

Here are just a few of the reasons why you're better off starting with your trusted experts at The Pool People:

Low-grade products contain fillers and binders that are left behind in the water, which can gum up chlorinators, cloud pool water and leave a foul odor. Click here to read how customers have accidentally turned their pools into what they described as bubble baths!

Our trained water chemistry experts can help you pick the right product for your pool water - the first time, saving you time, money and even pool closure. Our experts have the experience and knowledge to make sound recommendations, rather than a general retail store employee who may just be "covering" questions in the seasonal department.

Our products have a higher concentration of active ingredients, so you'll need less.

Quality does matter - your pool and swimmers will thank you! Click here to read more about the real difference in water chemistry products.

Visit our retail store for all of your pool and spa needs, or call our experts at 740-654-4663!
Starting April 1, we'll be sharing the cost of water testing and analysis with our valued customers. Going forward, you will still receive a detailed printout of your water composition, as well as a face-to-face consultation with one of our water chemistry experts to walk through any challenges and step-by-step recommendations. The digital water test and analysis will now cost $3, which helps cover a portion of the cost for each disk. When it comes to water testing, accuracy is imperative, which is why we have invested in our WaterLink Spin Touch photometer - it's the most advanced system available. We want to be sure we can continue providing this value-added service, so we're asking customers to help share the cost of the disks.

It's not just the water testing - it's everything that follows it.
Once your water is tested and your detailed analysis is printed, our water chemistry experts will write out - step by step - everything your pool needs, how long to wait between steps, how to add each product, and much more. Then, our experts will explain everything to you and answer any questions. Because every pool and situation is different, we take the time to write out directions that are customized for you based on decades of experience with pools in Fairfield and surrounding counties.

Why is high-quality digital water analysis so important for your pool chemistry?
Properly testing your pool water will not only keep your water healthy, but it will also save you the time and money of over-treating your water, and using trial and error to add various products to correct challenges.

A home water test is certainly a good way to check your pool's water chemistry in between professional water tests (we recommend doing this a few times a week), but there are a few reasons why the in-depth digital test and analysis should be completed by a water chemistry expert every few weeks, and any time you have water issues.

There are several reasons for this:

A home water test will often measure free chlorine, but our digital process also shows abnormal chlorine usage in a pool, which would indicate the presence of harmful bacteria.

Our digital assessment can test for so much more than a home water test, including calcium, copper, iron and phosphates.

You may not realize it, but phosphates are a big issue for pools in our area because they're in almost every water source. These phosphates pose a serious problem for pools, as they are a food source for algae. Our water chemistry experts have extensive experience in identifying and combatting these phosphates in our area.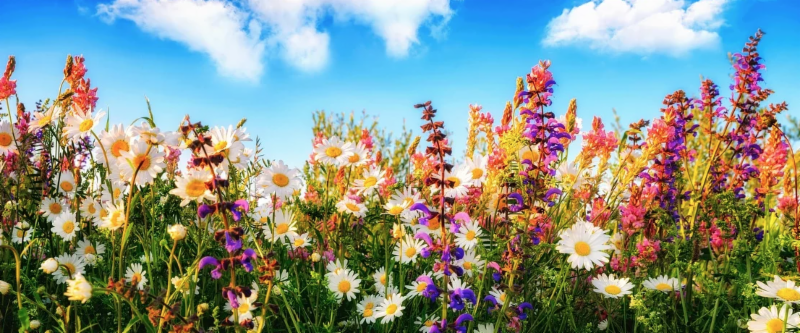 POOL SEASON PREP:
Get your poolscape ready for summer!

One of the most effective ways to soften your poolscape is planting a variety of flowers and foliage. Check out this guide from Midwest Living for flowers that will bring beauty to your landscaping while requiring little maintenance.





______________________________